17 April 2023
AgroEco-HPC has started
The 5-year project "A high performance data-driven agroecosystem modelling platform for developing agricultural systems with minimum environmental impact (AgroEco-HPM)" has just started. It is funded by the Novo Nordic Foundation under the "Data Science Research Infrastructure 2022"-program.
The project aims to develop Daisy by integrating the model with a range of databases and high-performance computing, as well as improving tools for pre- and post-processing and teaching.
Access and integration with a range of databases describing soil properties, weather and management in Denmark, and possible other European countries, will result in a GIS-based Daisy platform (GeoDaisy), making it possible to conduct Daisy simulations for georeferenced areas.
With access to high-performance computing and the development of new tools (ParaDaisy) it will be possible to conduct parameter estimations, scenario analysis, inverse modeling and uncertainty and sensitivity analysis in a fast and consistent manner.
At last, but not least, we aim to make the new platform well documented, facilitate a method for storing "best modelling practices", and develop online teaching resources. This will make it easier for new users to learn and use Daisy. Through the project we hope to boost the use of the model and the cooperation between users across institutions.
The AgroECO-HPM Daisy project is carried out in collaboration between the Department of Plant and Environmental Science (PLEN) and the Department of Computer Science (DIKU) at University of Copenhagen. Two new project employees have been hired and we are now ready to start improving the Daisy environment and the general use of the model. We will have our first meeting with core collaborators 8th of May.
If you have any ideas, wishes or inputs to the new and improved Daisy model, both to the interface, teaching resources or functionality we are very interested to here from you and collaborate. You can contact us on:  daisy-model-devel@googlegroups.com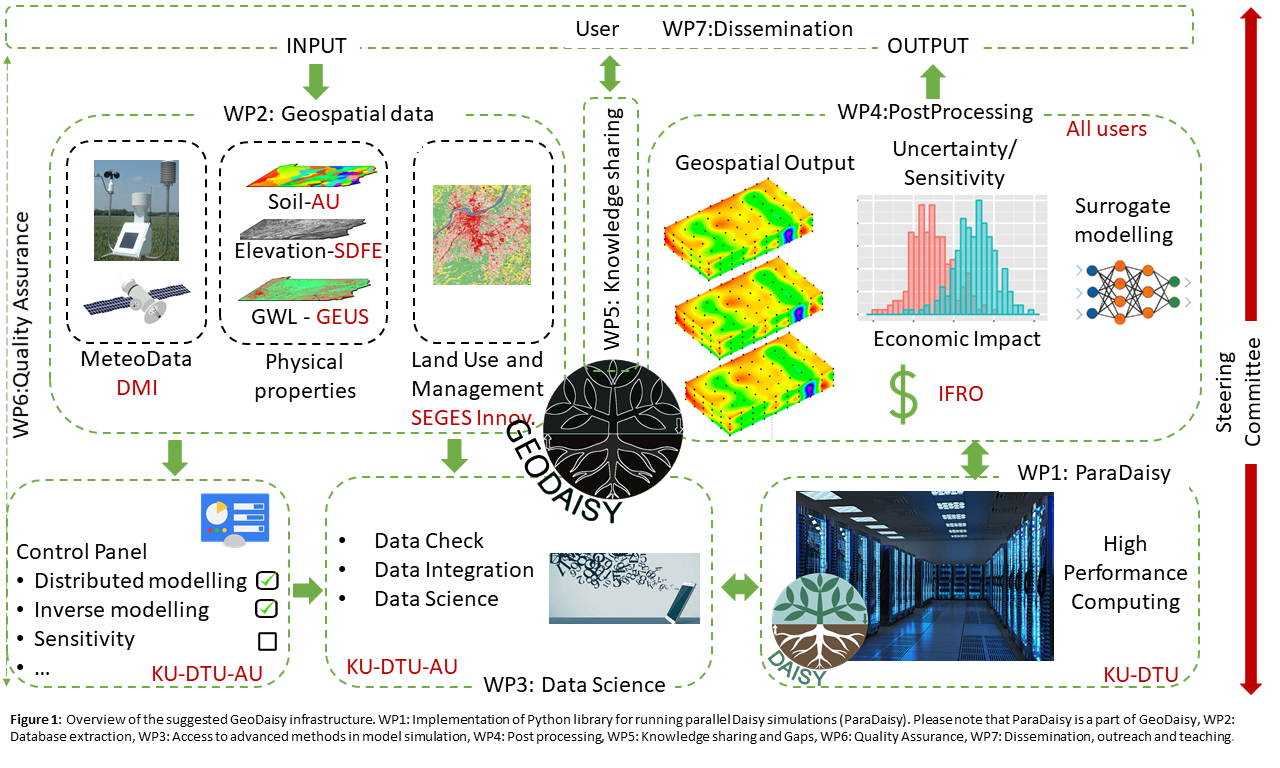 Topics